DJ Addict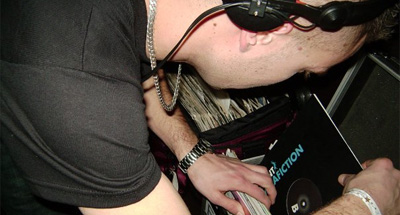 I've had a passion for music for as long back as I can remember.
I first got hooked on techno at the age of 17 after going to numerous free parties both in Norwich and further afield and it wasn't long before I invested in my first set of turntables. Three years at uni in Plymouth saw me develop a love for dark, moody drum n bass, still very much inspired by the rollin, progressive sounds of techno. During those three years my crew and I put on and played at countless messy house parties and club nights with our first club promotion being the night Rollcage at The Fortescue.
2005 was when I first discovered dubstep and it opened up a whole new world of sounds and ideas to me. Regular trips to nights like FWD and DMZ in London helped me develop a knowledge of the scene and how the sound had progressed. I suppose what I'm playing today still loosely falls under the dubstep title although you can expect to hear influences of 2step, techno and ukfunky in one of my sets.

Find on MySpace

See mixes

Back to Artists