nu-method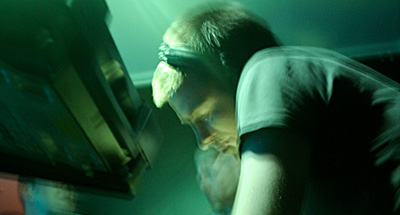 My love of electronic music started on my eighth birthday, receiving a walkman and 'techno classics volume one' on cassette.
The gap between then and now has been filled with jungle tape packs, vinyls, big sound systems in muddy norfolk fields, and inumerable messy all-nighters down the waterfront. Starting out as a drum n bass dj, I eventually got bored of the constraints of the genre and craved something with more freedom of expression...then dubstep came along.
When not playing sets on Switchin Sounds I write tracks, listen to roots dub, and build analogue dub sirens and fx units, indulging my love of the simple things in life: analogue bass and the break beat.

Find on MySpace

See mixes

Back to Artists